_________________________
Webster Hauling is proud to service all 50 states.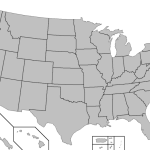 We work hard to make sure that our car transport services extend to every city in every state – you can literally transport your vehicle from anywhere, to anywhere in the United States, including Alaska and Hawaii, with our specialized auto transportation services. Some areas of the country are easier or more difficult to transport your vehicle to, depending on certain factors, so we've compiled a helpful guide to all 50 states that will let you know what you can expect when transporting a vehicle from or to each state in the U.S.
_________________________
Index of U.S. States we Provide Car Transport Services to and From
Alabama | Alaska | Arizona | Arkansas | California | Colorado | Connecticut | Delaware | Florida | Georgia | Hawaii | Idaho | Illinois | Indiana | Iowa | Kansas | Kentucky | Louisiana | Maine | Maryland | Massachusetts | Michigan | Minnesota | Mississippi | Missouri | Montana | Nebraska | Nevada | New Hampshire | New Jersey | New Mexico | New York | North Carolina | North Dakota | Ohio | Oklahoma | Oregon | Pennsylvania | Rhode Island | South Carolina | South Dakota | Tennessee | Texas | Utah | Vermont | Virginia | Washington | West Virginia | Wisconsin | Wyoming
_________________________
Free quotes from anywhere, to anywhere in the U.S.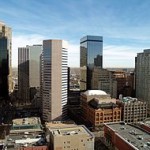 If you are interested in getting a free car transport quote to ship your vehicle to or from anywhere in the U.S., Webster Hauling can help you with it. We work with the best carriers in the car transport industry to get your vehicle moved from wherever you need it picked up from to wherever you need it shipped to. You can call us at 888-333-6343 for a free auto transport quote, or you can take a minute to fill out our free online quote request form to the right and get a quote emailed to you within the next hour. We here at Webster Hauling are proud to help you with all your car transport or vehicle shipping needs, so call or fill out our form today to get the best service from one of the best companies in the industry.