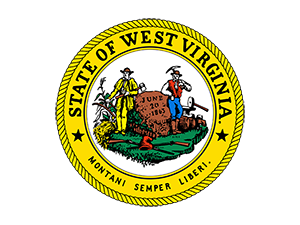 Transport to and from West Virginia is relatively a good location for auto carriers in the East and West corridor. The location along the I-64 and I-77 works great for the East to West and North to South route for traffic.  However there are some locations off there routes that can be difficult. These are the things that our auto transport specialist knowledge can work with to assist and complete your auto transport smoothly and cost effectively for you.
_____________________
A Brief History of West Virginia
The state of West Virginia was originally a part of the state of Virginia until near the end of the American Civil War, when the area seceded from the state (which had, in turn, seceded from the United States – kind of a wacky scenario), and was quickly admitted as a state in 1863 as its location made it a key border state at the time. After its inclusion in the United States, West Virginia saw minimal growth – it's largest city to this day is Charleston, which only has a population of 51,000 residents. West Virginia is quite rural, home to only 1.8 million, making it one of the less popular areas of the U.S. to transport a vehicle to or from.
What to Expect when Shipping to or from West Virginia
As mentioned, West Virginia is not a large state, at least not in terms of population. Nor does it have many major interstates running through it – perhaps the most popular is I-77, a minor north-south interstate that services much of the southeastern regions of Appalachia. Starting in Columbia, South Carolina and traveling north, I-77 allows carriers access to western North Carolina, Virginia and West Virginia, which while more rural also have cities such as Charlotte and Charleston along the way. I-79 is the only other interstate that runs through West Virginia, though in the west it starts as I-64, which enters West Virginia from Kentucky and hits Charleston before joining I-77 for a bit while it heads south and goes into Virginia. In other words, shipping to or from West Virginia is going to be more expensive because there's not a lot of options for carriers and there are few people (thus fewer jobs) in the state or going to the state. Read more about the state by visiting the official website of West Virginia.
How to get a Free Car Transport West Virginia Quote
If you are interested in getting a free car transport quote to ship your vehicle to or from West Virginia, Webster Hauling can help you with it. We work with the best carriers in the car transport industry to get your vehicle moved from wherever you need it picked up from to wherever you need it shipped to. You can call us at 888-333-6343 for a free car transport quote, or you can take a minute to fill out our free online quote request form to the right and get a quote emailed to you within the next hour. We here at Webster Hauling are proud to help you with all your car transport or vehicle shipping needs, so call or fill out our form today to get the best service from one of the best companies in the industry.