Transport to and from Alabama is relatively a good location for auto carriers in the East and West corridor. The location along the I-20, I-65 and I-10 works great for the East to West route for traffic. However, the state does have a lesser rate of traffic for car transport from the North and South corridor for auto carriers. These are the things that our auto transport specialist knowledge can work with to assist and complete your auto transport smoothly and cost effectively for you.
_________________________
A Brief History of Alabama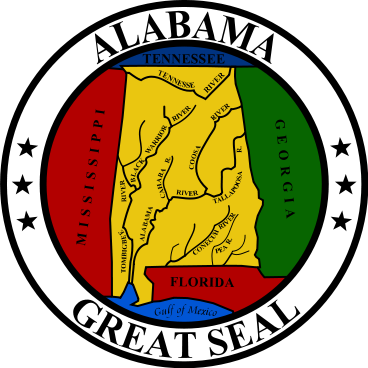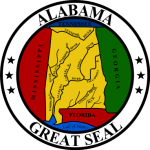 Alabama was admitted to the United States in 1819 and was heavily settled due to its rich soil suitable for growing cotton. The state grew mainly thanks to cotton, and in 1861 the state seceded from the Union; a few days later, it joined the Confederate States of America, and would contribute 120,000 soldiers to the Confederate cause in the American Civil War. After the end of the war, Alabama sunk into a deep depression that it would not fully recover from until the outbreak of World War II eighty years later. Alabama has long remained rural despite the continual industrialization of the United States, and only recently has the state begun to take advantage of manufacturing.
What to Expect when Shipping to or from Alabama
Car transport to or from Alabama can be rather quick and easy or slow and difficult, depending on where you're transporting your vehicle to or from. Much of Alabama is still heavily rural, though with five major interstates Alabama has quite a few ways for carriers to get around it. Cities such as Montgomery, Tuscaloosa, Birmingham and Mobile are all major population centers that carriers will be much more willing to run routes to or from – if you are moving to or from Alabama, you could stand to save some money by transporting your car to or from one of the major cities near your chosen location. It also helps that during much of the year the weather in Alabama is much more car transport-friendly, with little snow or ice for carriers to battle. During the fall hurricane season can be problematic, but Alabama does not see as many hurricanes hit as other Gulf states near it.
How to get a Free Car Transport Alabama Quote
If you are interested in getting a free car transport quote to ship your vehicle to or from Alabama, Webster Hauling can help you with it. We work with the best carriers in the car transport industry to get your vehicle moved from wherever you need it picked up from to wherever you need it shipped to. You can call us at 888-333-6343 for a free car transport quote, or you can take a minute to fill out our free online quote request form to the right and get a quote emailed to you within the next hour. We here at Webster Hauling are proud to help you with all your car transport or vehicle shipping needs, so call or fill out our form today to get the best service from one of the best companies in the industry.
Read more about specific areas in Alabama by visiting one of these helpful city pages.
  Please visit our Frequently Asked Questions Page for more information