In order to better serve our customers. We value your input about how your experience with us is performed. Please leave us a review in this comment section to let us know how well we met your auto transport needs. This will help us to better serve our customers in the future.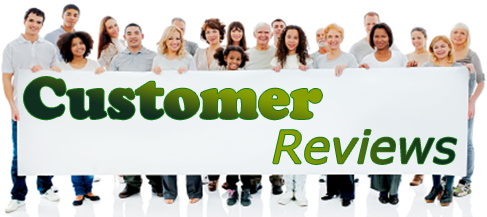 Inderpal Sekhon – February 20, 2012
I am very pleased with your service. Vehicle was delivered on time and you gave me the best rate for this service. If anyone else in my circle needs moving service, I will let them know about your company.
Thanks
Inder
Doug Emond – March 7, 2012
You guys were GREAT – awesome…I could not have asked for better.
I never used a transportation service before…I will use you guys again…
Thanks
Doug Emond
Marblehead, MA
Ron King  – March 12, 2012
Hello. I must say the service was excellent. I recieved the car surprisingly
fast and at a great rate. If i ship another car, i will be sure to use your
service again. I have your number saved for when i need another car shipped
and reffered y'all to family and friends. Will do business again
Sandra Taylor – March 23, 2012
You did great – the car was delivered as promised. Customer service was awesome. Let me know if I can provide any further assistance.
Sandy
Kim Truong  – April 20, 2012
Hi Wayne, I got the car. I am very satisfied with the service. Thank you.
Kim
Audrey Hogan – April 22, 2012
You all did a wonderful service from your response to my original request for information all the way to the transport of my car cross country. I would recommend your company to anyone who asks………….thank you all so very much and a special thanks to Mike , the transport driver who was so very nice to work with…………God Bless you all !
Sincerely
Audrey
Dann D Pettit – April 24, 2012
Your service was outstanding. After contracting with another company, I was very gun-shy about the next company I dealt with. After talking to Wayne Webster, where he agreed to specific terms and conditions I requested, I decided to use Webster.
It was not a "second" mistake.
Once notified of the dispatch of the driver, I contacted my sister in law (the sending party) of the pick-up time and location. The Webster driver showed up on time. He was described to me as incredibly helpful, and more than courteous (my compliments to the Webster selection of this drier). The pick-up was flawless. The driver notified me of the delivery time, I was unable to be there, but he saw it as no issue. While he was a few minutes late (for which he was continually apologizing), and the car would not start, he continued to work with my wife and daughter and got the car off the transport vehicle without issues. He could have left at that time, but he stayed and assisted them in getting the car started. A real professional who understood who the customer was and went the extra mile to ensure satisfaction.
The cost was exactly as promised. No hidden agenda here. I would highly recommend this company, and will definitely use them again if the need arises.
My compliments.
Dann D Pettit
Contracting Officer
Steve Wilson – May 1, 2012
This was my first time transporting a vehicle.Was apprehensive but no
problems and on time delivery.Very satisfied.Price was very competitive and
saved me $$ hundreds.Thank you.
Donnell Sablan – May 2, 2012
I am very satisfied with the service and attention I received for our truck transport from PA to NV. As soon as my truck was loaded on the carrier, and throughout the route, the driver contacted us periodically, and delivered my truck without delay. The truck was safely delivered as picked up–no damage, no problems and on time (actually ahead of schedule). I am very happy with this carrier and would highly recommend them to anyone moving a vehicle from one location to another in the USA. Great family and very reliable. Thank you Wayne & Family! Blessing to you & yours!
Ed Castro – May 2, 2012
Hey thanks guys it was a pleasure doing business with you!
Hari Mundru – May 2, 2012
Yo do good job.
thanks
hari
Joe Cline – May 23, 2012
thank-you so much for the professional and on-time service i received from your company.
this is my third time to use your services and have never had a bad experience. i would not
hesitate to recommend your company to anyone who is looking for these type of services.
take care and God Bless You and Your Company!!
Sharon Tollefson – June 25, 2012
Very easy to deal with and very professional. All went according to the informantion and time frame I was given. Delivery in AZ. was on time and convenient for everyone connected to the transport of my vehicle. Would definately recommend this company to family and friends. Everyone said to be aware of the most reasonable priced transport company but I did not find any truth to this. Would use them again without hesitation.
Ernest Henderson – June 26, 2012
I have 25 years of military experience and moving is a part of my DNA…. Webster Hauling is a first rate company with proven professionals. They will be the first company I seek out or recommend to my family or friend if ever the need arises on any Hauling needs. Every expectation was met or exceeded. Their customer service was polite and professional, rates were extremely competitive, and their driver was totally responsive to my needs. Again, I would like to thank them for giving me the pleasure of working with a company that put customer service above all else…..
Henderson
Harry Patterson – June 30, 2012
This vehicle arrived in a timely fashion and in good condition and delivered to my residence Santee SC. I was advised as to the the pick up dtd. and delivery..
Linden Brown – June 30, 2012
Wayne kept us informed with every step of the transport by e-mail. Once we gave him a time frame, it was not long before he found a driver that was headed our way and willing to bring my truck.
The driver called us when he got to California to schedule delivery and let us know when he got to town. My truck was in the same condition I left it in when it got here. The carrier was in great shape and the driver was very nice.
I am very satisfied with my vehicle transport.
Airman Brian Pope – July 9, 2012
Contacted Webster Hauling to transport my son's
vehicle from Atlanta to Omaha. The service was first
class. The first date we requested the driver showed
up promptly and delivered the vehicle to my
son at the Air Force base. Thanks for making
this a great experience.
Preston Manuel – September 15, 2012
Dear Wayne,
I was very pleased to say thank you for your service. I had two cars transport with your company. I am very pleased with your company. I felt like I can trust this company with my car. Now I am in the process of transporting my 3rd car with this company, from Sault Sainte Marie Michigan too Jackson, Mississippi. Keep up the good work Wayne.
Preston Levelle Manuel
Dana L. Pierson – April 24, 2013
You guys did an awesome job!! I tried another company first… they could not get a driver for over a month and I had to keep calling them… You guys came up with a solution very fast! Had a driver in 3 days!! dropped off on time with great communication the whole way!! Driver Danny did a great job!
I appreciate that you guys did the job and made it so much easier than anyone else!! Thanks!!