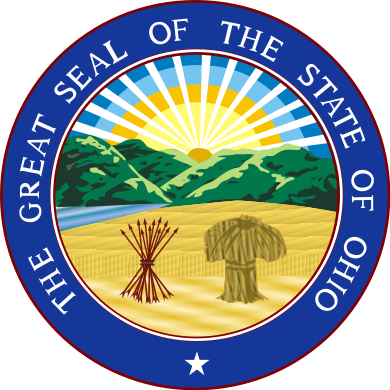 Transport to and from Ohio is relatively a good location for auto carriers in the East and West corridor. The location along the I-90, I-71 and  I-75  works great for the East to West and North to South route for traffic. However there are some locations off there routes that can be difficult. These are the things that our auto transport specialist knowledge can work with to assist and complete your auto transport smoothly and cost effectively for you.
_________________________
A Brief History of Ohio
Ohio was the first state to be organized out of the new Northwest Territory in the late 17th century, and was admitted as a state in early 1803. Growth during the period before the Civil War was slow, but during the War Ohio became a crucial part of the war effort as the state controlled the Ohio River, which was vital to troop and supply movements west of the Appalachians. After the war the state became a manufacturing powerhouse in the northern U.S. and remained so until the 1970's, which saw massive shifts in economic policy that devastated the manufacturing belt in the northen U.S., particularly in Ohio and Michigan. Today the state's economy has shifted away from manufacturing and more toward service-oriented industries, though many areas are still trying to recover from the economic devastation that came with the advent of the Rust Belt.
What to Expect when Shipping to or from Ohio
When transporting a vehicle to or from Ohio, you'll probably find it'll be a bit cheaper and quicker if you're moving your vehicle into or out of a major metro area. Cities like Cincinnati, Cleveland and Columbus all sit along major interstates (in fact, all three are connected by I-71, which runs northeast from Louisville, KY to Cleveland, where it terminates). It also helps that there are multiple major metro areas along those other interstates – for instance, I-90 runs through Toledo and Cleveland in the north, while I-70 runs through Dayton and Columbus, and connects with cities such as Indianapolis and Philadelphia. Ohio during the winter can be more expensive, as there's usually some type of severe weather somewhere in the state, but most of the rest of the time it's fairly easy and cost effective to transport a vehicle from or to Ohio.
How to get a Free Car Transport Ohio Quote
If you are interested in getting a free car transport quote to ship your vehicle to or from Ohio, Webster Hauling can help you with it. We work with the best carriers in the car transport industry to get your vehicle moved from wherever you need it picked up from to wherever you need it shipped to. You can call us at 888-333-6343 for a free car transport quote, or you can take a minute to fill out our free online quote request form to the right and get a quote emailed to you within the next hour. We here at Webster Hauling are proud to help you with all your car transport or vehicle shipping needs, so call or fill out our form today to get the best service from one of the best companies in the industry.