_________________________
Transport to and from Idaho is relatively a good location for auto carriers in the East and West corridor. The location along the I-86, I-84 and I-15 works great for the East to West and North to South route for traffic.  However there are some areas off these routes that can be difficult. These are the things that our auto transport specialist knowledge can work with to assist and complete your auto transport smoothly and cost effectively for you.
A Brief History of Idaho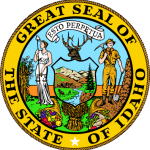 The state of Idaho was originally a part of the territory that Great Britain and the U.S. both laid claim to in the mid-19th century. In 1846, after the U.S. gained official control of the area, it was organized into the Oregon Territory until the state of Oregon was created; afterwards, what was leftover was organized into the Washington Territory. Idaho was officially named a state in 1890. It was during this time that Idaho's economy – based heavily on mining since people began settling there – began to shift away from mining for precious gems (it's nickname is the Gem State, after all) and more towards forestry and agriculture, taking advantage of the lush forests and ample fields with fertile soil. Idaho is also famous for its potatoes; much of the Pacific Northwest gets most of its potatoes from the state of Idaho.
What to Expect when Shipping to or from Idaho
The state of Idaho is not the most popular of car transport locations, despite the fact that it has cities such as Boise and Coeur d'Alene, which may not be incrediby large cities but they are two of the largest in the state. The main reason why transport to and from Idaho is not as popular is the fact that there just aren't a lot of people moving to and from, and it doesn't help that getting around or through the state isn't necessarily easy for carriers. I-90 runs east-west through the northern part of the state, servicing Coeur d'Alene and running from Montana, through Idaho and into Washington. But it's not that popular a route because there's not a lot of people living up in that area. I84 runs northwest through Boise and Nampa, coming from Utah and then heading into northeastern Oregon, but that too is not that popular a route because Utah isn't a popular shipping location. Prices tend to be higher moving in or out of Idaho, and will be higher still if you are moving to or from a rural location within the state. Shipping to bigger cities typically will cost less in the long run.
How to get a Free Car Transport Idaho Quote
If you are interested in getting a free car transport quote to ship your vehicle to or from Idaho, Webster Hauling can help you with it. We work with the best carriers in the car transport industry to get your vehicle moved from wherever you need it picked up from to wherever you need it shipped to. You can call us at 888-333-6343 for a free car transport quote, or you can take a minute to fill out our free online quote request form to the right and get a quote emailed to you within the next hour. We here at Webster Hauling are proud to help you with all your car transport or vehicle shipping needs, so call or fill out our form today to get the best service from one of the best companies in the industry.