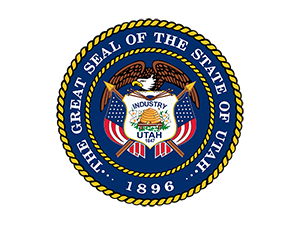 Transport to and from Utah is relatively a good location for auto carriers in the East and West corridor. The location along the I-80, I-70 and  I-15  works great for the East to West and North to South route for traffic. However there are some locations off there routes that can be difficult. These are the things that our auto transport specialist knowledge can work with to assist and complete your auto transport smoothly and cost effectively for you.
__________________
A Brief History of Utah
Utah was first settled by Americans thanks to Brigham Young, a Mormon leader who – after being expelled from the U.S. for being Mormon, pretty much – led roughly 11,000 followers across the U.S. to the Salt Lake Valley, where they settled what would become Salt Lake City. This was in 1847, and by the end of the 19th century over 70,000 Mormons had made the trek to Utah to escape religious persecution. Almost 80% of the state is uninhabited; the only major settlements are all around the Great Salt Lake, and perhaps without Brigham Young there would be no settlements in Utah at all; it was deemed a desirable place to live, for the Mormons anyway, because really who would want to live there? Or at least that was the thinking back then – no one would bother them in an area no one wanted to live in. Utah today is the most religiously homogeneous state – almost 60% of residents belong to the Church of Jesus Christ of Latter-Day Saints, otherwise known as the LDS Church or the Mormon Church. Because of their religious beliefs, Utah has the highest rate of volunteerism in the U.S., and it's not surprising that it has the highest birth rate of any state in the U.S.
What to Expect when Shipping to or from Utah
The biggest problem that comes with transporting a vehicle to Utah is the fact that there aren't a lot of ways into it, and there aren't a lot of major metro areas within its borders either. This can cause problems with getting vehicles into the state, as few carriers run routes through it. Those that do will almost always go to Salt Lake City, the largest city in the state, and luckily there are a few different interstates they can run routes along that connect to other major parts of the country. I-80 is the main east-west interstate, though this is perhaps not as highly traveled as other east-west interstates because it runs through much of the Great Basin, which is a region of the U.S. comprising much of Utah and Nevada where there aren't a lot of people. From Sacramento to Salt Lake City there are almost no major metro areas except maybe Elko, Nevada, making the trip quite long and not very profitable. You should expect higher prices and longer pickup windows for shipping to or from Utah, as fewer carriers are willing to go there without adequate compensation. You can also read more about Utah by visiting the state's official website.
How to get a Free Car Transport Utah Quote
If you are interested in getting a free car transport quote to ship your vehicle to or from Utah, Webster Hauling can help you with it. We work with the best carriers in the car transport industry to get your vehicle moved from wherever you need it picked up from to wherever you need it shipped to. You can call us at 888-333-6343 for a free car transport quote, or you can take a minute to fill out our free online quote request form to the right and get a quote emailed to you within the next hour. We here at Webster Hauling are proud to help you with all your car transport or vehicle shipping needs, so call or fill out our form today to get the best service from one of the best companies in the industry.