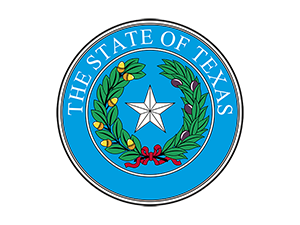 Transport to and from Texas is relatively a good location for auto carriers in the East and West corridor. The location along the I-40, I-10, I-20 and I-35 works great for the East to West and North to South route for traffic. However there are some locations off there routes that can be difficult. These are the things that our auto transport specialist knowledge can work with to assist and complete your auto transport smoothly and cost effectively for you.
__________________
A Brief History of Texas
The state of Texas has a colorful history that dates back close to five hundred years. Originally part of the Spanish-controlled Mexico, it gained independence with Mexico in the 1820's and then seceded from Mexico to become its own independent nation just twenty-some years later. It became a U.S. state in 1845, an act which ultimately caused the Mexican War in 1846. The Mexican War would be a training ground for many prominent generals in the Civil War, including Grant, Lee, Longstreet, Jackson, and many more. Both Houston and San Antonio are in the top-ten largest cities in the U.S. by population, and the state overall is home to over 26 million residents, second-most in the U.S. It is also the second-largest state by total area, losing to only Alaska in terms of total size. You can read more about the state by visiting their official website via this link.
What to Expect when Shipping to or from Texas
The state of Texas has the second-largest population among all 50 states, and with two cities in the top 10 largest by population in the country, it's not surprising that Houston and San Antonio are also two of the most popular auto transport locations in the country. Both sit along I-10, a major east-west interstate that runs through the southern part of the country, and both connect to major cities in Texas such as Austin, Dallas, Forth Worth and Laredo. Laredo connects with San Antonio via I-35, which also runs up to the Dallas/Fort Worth area and then up into Oklahoma. I-20 runs east-west through the Dallas/Fort Worth area, acting as a more northern cross-country interstate to give carriers more options, and connects to I-10 in San Antonio (via I-35) as well as in Houston via I-45. In other words, it's usually going to be fairly cheap and fairly quick to ship into or out of the major cities of Texas.
How to get a Free Car Transport Texas Quote
If you are interested in getting a free car transport quote to ship your vehicle to or from Texas, Webster Hauling can help you with it. We work with the best carriers in the car transport industry to get your vehicle moved from wherever you need it picked up from to wherever you need it shipped to. You can call us at 888-333-6343 for a free car transport quote, or you can take a minute to fill out our free online quote request form to the right and get a quote emailed to you within the next hour. We here at Webster Hauling are proud to help you with all your car transport or vehicle shipping needs, so call or fill out our form today to get the best service from one of the best companies in the industry.