_________________________
Transport to and from Minnesota is relatively a good location for auto carriers in the East and West corridor. The location along the I-94, I-35  and I-90 works great for the East to West and North to South route for traffic. However there are some locations off there routes that can be difficult. These are the things that our auto transport specialist knowledge can work with to assist and complete your auto transport smoothly and cost effectively for you.
A Brief History of Minnesota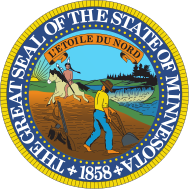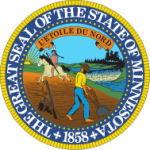 The state of Minnesota was originally organized as a Territory until it was admitted as a state in 1858, and at the time was a major agricultural and foresting location, and was considered a prime settlement location for a while after it was opened as a territory. When iron and other ore were discovered underground, Minnesota's mining industry boomed; today it is still going strong, and the state is a major producer of iron and other metals that are used in many industrial and commercial applications. Prior to World War II, the state began to slowly industrialize, with many people moving to major cities like St. Paul and Minneapolis from their rural homes. This led to a manufacturing and industrial boom in the state, which was extremely helpful during World War II. After the war the state's industrial sector continued to grow, though like most other areas of the U.S. it has slowed down considerably in the wake of deindustrialization.
What to Expect when Shipping to or from Minnesota
The state of Minnesota is located in the far northern reaches of the Great Lakes region, and as such is not the most popular location for auto transportation, especially in the winter when snow and ice are more common throughout the state. Prices may be slightly higher during the winter than the summer, and carrier availability will probably be lower as most carriers, at least in the winter, aren't willing to go to too many other places than Minneapolis, St. Paul or perhaps St. Cloud, which is a ways northwest of the Twin Cities. I-90 is the main east-west interstate and while it is a popular route it services not-so-popular areas, running through North Dakota and Montana which are sparsely populated states. I-35 is the main north-south interstate through Minnesota, passing through Minneapolis and intersecting with I-90, though as it runs through several major areas in Iowa, Missouri and Oklahoma, including Kansas City and Oklahoma City, it is perhaps the more popular option. Regardless, carriers will be willing to run to or from Minnesota for the right price, and that price just happens to be what we will charge for your transport.
How to get a Free Car Transport Minnesota Quote
If you are interested in getting a free car transport quote to ship your vehicle to or from Minnesota, Webster Hauling can help you with it. We work with the best carriers in the car transport industry to get your vehicle moved from wherever you need it picked up from to wherever you need it shipped to. You can call us at 888-333-6343 for a free car transport quote, or you can take a minute to fill out our free online quote request form to the right and get a quote emailed to you within the next hour. We here at Webster Hauling are proud to help you with all your car transport or vehicle shipping needs, so call or fill out our form today to get the best service from one of the best companies in the industry.