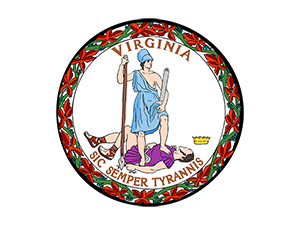 Transport to and from Virginia is relatively a good location for auto carriers in the East and West corridor. The location along the I-95, I-64 and I-81 works great for the East to West and North to South route for traffic.  However there are some locations off there routes that can be difficult. These are the things that our auto transport specialist knowledge can work with to assist and complete your auto transport smoothly and cost effectively for you.
__________________
A Brief History of Virginia
The Commonwealth of Virginia was one of the first British colonies to be founded, thanks to the Jamestown colony which was founded in 1607. Virginia quickly grew into a major agricultural powerhouse in the region, thanks primarily to indigo and tobacco, and during the American Revolution played a relatively small role in the war until the battle of Yorktown, where Cornwallis surrendered and the Americans officially won the war. During the next 80 years Virginia would gain even more prominence and more wealth, though would see decimation during the American Civil War, where many of the war's bloodiest and costliest battles were fought. During Reconstruction the state began to regrow slowly, and today the state maintains strong agricultural ties despite the constantly-changing U.S. economic landscape. It is the home to eight U.S. presidents to date as well.
What to Expect when Shipping to or from Virginia
Perhaps the most important – and most heavily traveled – interstate in Virginia is I-95, a major north-south interstate that connects Miami, Florida to the state of Maine and, ultimately, the country of Canada. It is a wildly popular interstate with auto transporters as it connects some of the largest cities on the eastern seaboard together, allowing carriers access to a lot of customers who are most likely moving cars along the interstate. I-95 runs smack through Richmond, the state capital, which is also a major metro area and not far from Washington, D.C. Richmond was a vital part of the American Civil War as well, and its growth after the war has led it to become not just the state capital but also one of the largest cities in Virginia. I-81 services the more rural western parts of the state, while I-64 runs east-west through Richmond to the Atlantic coast. On the whole, carriers don't have too hard a time getting through Virginia, and you can probably save some money if you ship your vehicle to a major metro area such as Virginia Beach or Richmond. You can also read more about the state at Virginia's official website.
How to get a Free Car Transport Virginia Quote
If you are interested in getting a free car transport quote to ship your vehicle to or from Virginia, Webster Hauling can help you with it. We work with the best carriers in the car transport industry to get your vehicle moved from wherever you need it picked up from to wherever you need it shipped to. You can call us at 888-333-6343 for a free car transport quote, or you can take a minute to fill out our free online quote request form to the right and get a quote emailed to you within the next hour. We here at Webster Hauling are proud to help you with all your car transport or vehicle shipping needs, so call or fill out our form today to get the best service from one of the best companies in the industry.