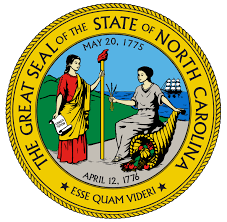 Transport to and from North Carolina is relatively a good location for auto carriers in the East and West corridor. The location along the I-95, I-40 and  I-74  works great for the East to West and North to South route for traffic. However there are some locations off there routes that can be difficult. These are the things that our auto transport specialist knowledge can work with to assist and complete your auto transport smoothly and cost effectively for you.
A Brief History of North Carolina
North Carolina was originally settled by a few Spanish immigrants in the early 16th century, but did not see widespread colonization until settlers moved down from Virginia starting in the mid 17th century. It was founded as a colony not long afterward, and fought against the British during the American Revolution. It also was a member of the Confederate States of America during the Civil War, though the state saw relatively minimal action, all things considered. Left in a state of massive depression following the war, North Carolina would recover slowly over the next century and a half or so; today, however, the state has a thriving economy that has shifted from tobacco, furniture-making and textiles to more robust industries such as finance, energy and biotechnology.
What to Expect when Shipping to or from North Carolina
North Carolina has a lot of different interstate highways running through it, which certainly help when it comes time to transport a vehicle to or from the state. I-95 is perhaps the most popular interstate for auto transporters, as it runs all the way from Miami to Maine, and passes through most major metro areas along the eastern seaboard. Typically shipping to eastern cities in North Carolina from cities along I-95 will be the cheapest way to go, but we understand that people have to move from across the country. When shipping from the west there are a few different routes carriers will take to get your vehicle into North Carolina, especially I-40, which runs east-west through several major cities in the state. I-77 is typically used to get vehicles from the Great Lakes region, especially cities like Cincinnati or Chicago.
How to get a Free Car Transport North Carolina Quote
If you are interested in getting a free car transport quote to ship your vehicle to or from North Carolina, Webster Hauling can help you with it. We work with the best carriers in the car transport industry to get your vehicle moved from wherever you need it picked up from to wherever you need it shipped to. You can call us at 888-333-6343 for a free car transport quote, or you can take a minute to fill out our free online quote request form to the right and get a quote emailed to you within the next hour. We here at Webster Hauling are proud to help you with all your car transport or vehicle shipping needs, so call or fill out our form today to get the best service from one of the best companies in the industry.