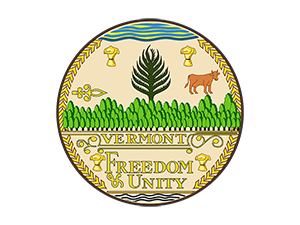 Transport to and from Vermont is relatively a good location for auto carriers in the East and West corridor. The location along the I-89, and  I-91  works great for the East to West and North to South route for traffic. However there are some locations off there routes that can be difficult. These are the things that our auto transport specialist knowledge can work with to assist and complete your auto transport smoothly and cost effectively for you.
__________________
A Brief History of Vermont
The state of Vermont was originally known as the New Hampshire Grants, a parcel of land that was originally controlled by the French, then ceded to the British in 1763. Settlers moving into the territory were opposed by the Green Mountain Boys militia, a band of militants who successfully maneuvered the area that would become Vermont into becoming the Vermont Republic in 1777, during the heart of the American Revolution. An independent state for almost fifteen years, it was admitted to the Union as the first state to be admitted that was not a former British colony. Before being admitted to the Union the Vermont Republic outlawed slavery within its boundaries, and upon entering the U.S. as a state was in fact the first state to do so. Today Vermont is the largest supplier of maple syrup in the United States, and is known as the Green Mountain State due to the presence of the Green Mountains (where the Green Mountain Boys got their names).
What to Expect when Shipping to or from Vermont
Vermont is the only New England state that does not border the Atlantic Ocean. This, in turn, has slowed the development and growth of the state in comparison to its New England cousins, and it is something that affects New Hampshire as well (which only has a minimal coastline). Being so small and isolated certainly has its drawbacks, at least when it comes to shipping a vehicle there. Vermont has few interstates running through it and few major metropolitan areas within it – these dissuade carriers from wanting to take loads up to Vermont or down from Vermont, regardless of where you're shipping from or to. This generally leads to longer pickup times for you, as well as higher prices per-mile than what's average. Also, shipping a vehicle to Vermont in the winter months can be even more difficult (if not downright impossible due to the heavy annual snowfall across the state), and prices will likely go up even more during the winter. You can read more about the state by visiting Vermont's official website as well.
How to get a Free Car Transport Vermont Quote
If you are interested in getting a free car transport quote to ship your vehicle to or from Vermont, Webster Hauling can help you with it. We work with the best carriers in the car transport industry to get your vehicle moved from wherever you need it picked up from to wherever you need it shipped to. You can call us at 888-333-6343 for a free car transport quote, or you can take a minute to fill out our free online quote request form to the right and get a quote emailed to you within the next hour. We here at Webster Hauling are proud to help you with all your car transport or vehicle shipping needs, so call or fill out our form today to get the best service from one of the best companies in the industry.