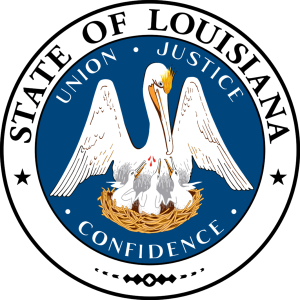 The state of Louisiana currently ranks 31st among the 50 states in total area as well as 25th in terms of total population and 24th in population density. New Orleans, its largest city, has been around since before the United States and has been an influential part of Louisiana's growth and development over the past two hundred years or so. Many of the population centers are located in the southern parts of the state, particularly because the dense forested areas of northern Louisiana give way to more cultivable areas. Louisiana today is perhaps best known for being the home of New Orleans.
When transporting a vehicle to or from Louisiana, both I-10 and I-20 are viable options if you're shipping from the east or west, depending on where your pickup/delivery location within Louisiana is. Northern areas are best served by I-20, and as such if you're shipping from or to northern Louisiana I-20 is probably the best way your shipper will get there. Shreveport, the largest city in northern Louisiana, will probably your cheapest bet when it comes to shipping to northern Louisiana, and northern Louisiana will likely be a bit more expensive to ship to or from than southern Louisiana, particularly New Orleans and Baton Rouge, as both those cities – as well as Lake Charles – sit along I-10, which is perhaps more popular of an interstate than I-20. The two are connected by I-49, a small but crucial interstate that connects two of the busiest east-west interstates together while also giving carriers ways to get around the state easily and more cost-effectively. Read more about Louisiana by visiting the state's official website here.
If you are interested in getting a free car transport quote to ship your vehicle to or from Kentucky, Webster Relocation can help you with it. We work with the best carriers in the car transport industry to get your vehicle moved from wherever you need it picked up from to wherever you need it shipped to. You can call us at 888-333-6343 for a free car transport quote, or you can take a minute to fill out our free online quote request form to the right and get a quote emailed to you within the next hour. We here at Webster Relocation are proud to help you with all your car transport or vehicle shipping needs, so call or fill out our form today to get the best service from one of the best companies in the industry.