_________________________________
What makes SUV transport services different than standard car shipping?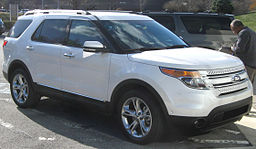 Sport Utility Vehicles, or SUV's, come in all different shapes and sizes. While regular cars do too, their size differences are not nearly as pronounced as the differences in size between SUV's. Some SUV's are relatively small, as far as SUV sizes go, and can fit just fine on the back of an open auto transport carrier and carry with them very small oversize vehicle fees if any at all. Crossover SUV's are typically grouped into this category as well, considering their smaller size and frame. Medium-sized SUV's may take a bit more in terms of oversize shipping fees, but they too can usually fit on the back of an open carrier. Large SUV's typically cost the most of the stock SUV's, and with these you may need to have the dimensions of the SUV as well as the year, make and model. Always make sure to have the year, make and model of your SUV, especially if you're shipping one that has several different-sized models like the Chevy Suburban or Ford Expedition.
How big is too big when it comes to SUV's?
Most SUV's should be just fine in terms of fitting on the back of an open auto transport carrier. Some SUV's are heavier than others, and the heavier ones typically will carry with them the overweight or oversize vehicle shipping fees, but on the whole you won't have any problems getting your SUV onto the back of a standard shipper. But there are always exceptions, and in the SUV transport industry the exception happens to be huge SUV's like the Hummer H3 that have additional modifications to them. The Hummer H3 normally can fit on the back of a standard car carrier, but many customers like to deck their Hummers out – and it's not just Hummers but all types of full-size SUV's. If your SUV has had any modifications done to it – whether it's lifted or elongated or what have you – make sure that you let us know that it's modified and also the extent of the modifications. Some SUV's are just too big to fit on a standard carrier because of these modifications – those that are will need a flatbed carrier, which will take longer to find and will cost you more money in the long run.
Getting free quotes for SUV transport services.
If you are interested in getting a free car transport quote to ship your vehicle to or from anywhere in the U.S., Webster Hauling can help you with it. We work with the best carriers in the car transport industry to get  your vehicle moved from wherever you need it picked up from to wherever you need it shipped to. You can call us at 888-333-6343 for a free auto transport quote, or you can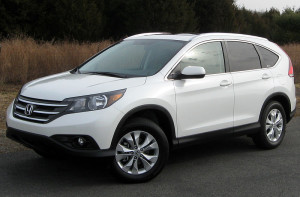 take a minute to fill out our free online quote request form to the right and get a quote emailed to you within the next hour. We here at Webster Hauling are proud to help you with all your car transport or vehicle shipping needs, so call or fill out our form today to get the best service from one of the best companies in the industry.