Traveling in your own car can be highly hectic, especially if you are driving it on your own when relocating to a remote location. While you even think of moving to a faraway location with faster options like flights which is honestly a tiring alternative. Why take the hassle on yourself when you can opt for packing and delivery services. Numerous companies offer such services that allow you to move multiple vehicles too, and that is relieving. Here are a few reasons to prefer professional packing and delivery via car transportation services.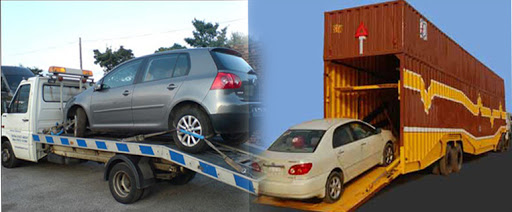 While traveling or making a move, why prefer packing and delivery service?
Lesser Planning
When you think of traveling in your personal vehicle, you need to plan and consider a lot of things. You need to think about who will drive, how you will load all your belongings, look for an area where you can stop and have refreshments, what would be the best route to arrive at the location as soon as possible, and a lot more. These hassles and considerations have no room when you hire a car transport company.
Credible Services
A certified car transport company offers flexible services. The exclusive play here is to verify the authenticity of that particular company before hiring them. Do a lot of research and a lot of homework on the Internet, ask the company for references, check the ratings, and examine their credentials to understand that you are going with the right company. Moreover, once you are satisfied with ratings & reviews and the company's authenticity, ask for their car transport quote to compare the quotes of companies you shortlisted.
Safety And Security
With driving on long journeys comes the safety and security issues as the driver might get tired & driver falls asleep, raising the possibility of mishaps. Car owners love their cars and can't afford to see them having dents and getting damaged. When you go for a packing and delivery company, you need not worry about the safety and security of your vehicle as the company will let you the company's vehicle while traveling. Moreover, the service provider ensures proper maintenance of the tires and other things so that the vehicle remains in shape.
Door To Door Delivery
What else do you want or expect? The vehicle will be picked from your doorstep and will be delivered to your new location. You need not leave and pick the car anywhere, ultimately cutting down your hassles and time wastage. The driver will wait for you until the process of loading is not over. When you reach your destination, the vehicle driver will deliver your belongings safely and abide until the unloading process is accomplished. Packing and delivery services, even if it demands more time, can make the process accelerated.
24/7 Availability
Those who hire them might have known that they are available 24/7. You can contact the company whenever you are in need of their services, and that's why it is time-saving. Since the company is never off duty, you can get your desired vehicle on time (anytime and anywhere).
Reasonable Cost
What threatens most people is the price they would be obliged after taking the service. They assume it to be costly and will shake their budget, but that's not the case. The car transport company ships multiple vehicles, making the price go lower. When you acquire such services, the cost you need to pay is quite reasonable if you find the right one.
Packing and Unpacking (Loading and Unloading) Is On Them
While shifting, the biggest headache is how you will pack your stuff to transport it safely. People don't get the idea of where to start from. Seeking a packing and delivery service makes it easier for you on your part as you can leave packing and unpacking on them and remain relieved. You just need to guide them on your part regarding what items are valuable and what is to be kept highly secure.
Conclusion
Shifting or moving to a new place already comes with a bunch of hassles and dilemmas, so why take one more on yourself by packing and delivering your stuff on your own. Consult a packing and delivery company today if you are shifting to a faraway place.