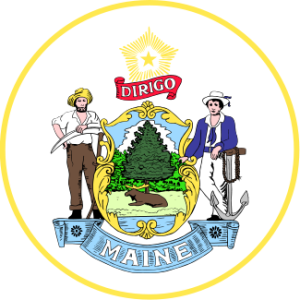 The state of Maine is geographically isolated in the far northern reaches of New England, in the northeastern United States. Transporting to Maine can be difficult. Home to just 1.3 million residents, Maine ranks 41st in the U.S. in total population as well as 38th in population density. This lack of people – and lack of major populated areas (Portland, its largest city, is home to just 66,000 people) – makes it more difficult for auto transporters to make enough money on shipments into and out of Maine to actually justify going in there in the first place. Its geographical isolation doesn't help, as there are no major cities aside from Boston that they can really go to or from, thus limiting the routes they can actually travel along, and the fact that there aren't many people shipping there in the first place make it even more unpopular among shippers. And that's not counting in the winter months, when the heavy snows come and car transporters basically just ignore the state completely for a solid four months.
When transporting a vehicle to or from Maine your best bet would likely be shipping in or out of Portland, which sits right along Interstate 95 and is quite easy for auto transporters to get into and out of (those that will run that far north, anyway). You should expect auto transport prices into and out of Maine to be significantly than even to Boston, which is just a hundred miles south of Portland and sixty miles south of the next-largest city, Portsmouth, New Hampshire. You'll likely save yourself a lot of money if you'd be willing to ship into or out of Boston, though it's quite a drive from Portland we admit. If you're sure you want the shipper to get into Maine itself to pickup or deliver your vehicle, don't be surprised if it takes quite a bit longer than seven days to find a shipper for you; there are few enough going up there as-is, and in the winter months (like right around now) there's likely going to even fewer willing to run routes to or from the area. Learn more about the state of Maine here.
If you are interested in getting a free car transport quote for transporting your vehicle to or from Maine, Webster Relocation can help you with it. We work with the best carriers in the car transport industry to get your vehicle moved from wherever you need it picked up from to wherever you need it shipped to. You can call us at 888-333-6343 for a free car transport quote, or you can take a minute to fill out our free online quote request form to the right and get a quote emailed to you within the next hour. We here at Webster Relocation are proud to help you with all your car transport or vehicle shipping needs, so call or fill out our form today to get the best service from one of the best companies in the industry.
Please visit our Frequently Asked Questions page for more details about transporting you car.